What We Do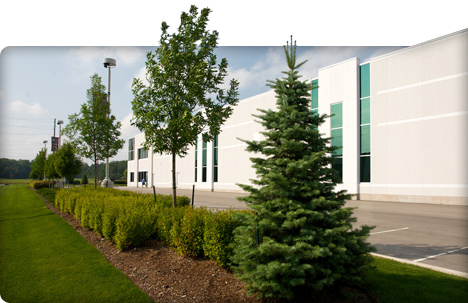 Why not increase the appeal and value of your commercial property by creating beautiful green spaces and areas where people really want to spend their time. At DenBok, we'll make it happen– on time and within budget. From laying stone walkways, flowerbeds and sod to building structures for privacy, weather protection and traffic control, we'll deliver. And always with the least possible disruption to your business.
Landscape maintenance that will make you look really good.
As your landscape maintenance company, we not only provide consistent quality, but we always try to go that extra mile. In fact, with DenBok, value is demonstrated when you don't see the need for our services – creeping weeds, fallen leaves, long grass…we've already taken care of it. Gates left unlocked, messy walkways, garbage at the property edge….nope, we've got it.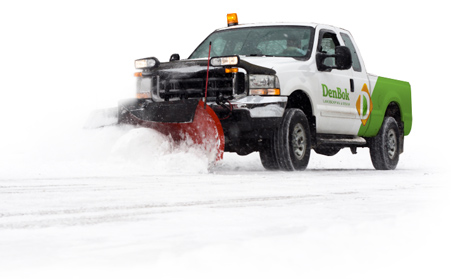 Snow removal: taking care of business all winter long.
Winter morning, 8:00am. You're heading off to work after an overnight snowfall. You see another one of those DenBok trucks on the road. In fact, we're just heading back to the yard, jobs complete. We're done our work by this time because we want your property cleared before it's a problem for you.
We make sure we have the staff and equipment in place to do the job right and on time. In fact, we keep fully operational equipment on standby, just in case there is a breakdown. That's ensuring quality service.
Other services
Do you have a need we haven't mentioned yet? Give us a call to discuss the full range of our commercial services, including:
Vacuum Excavation
Sweeping
Surface Water Management
Spring/Fall Cleanup
And more...