Why Choose Us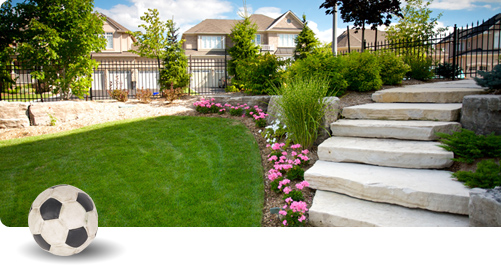 Our goal is to get the job done, and get it done right. It's a pretty down to earth goal, but that's probably just where you want your landscape professional to be…down to earth.
And what better reason to choose the company that will build and maintain your personal backyard paradise. We'll take care of it so you so that you can relax and enjoy.
The right people, trained well, ensures quality, inspired results.
Our people have plenty of passion and work ethic, and we build on that by promoting an environment of continual learning and advancement. We provide on-site training and encourage development through industry courses and accreditation. After all, our employees' growth is DenBok's growth.
DenBok is Landscape Industry Certified and a longstanding Landscape Ontario member, which means you can be confident you are getting a professional, qualified team.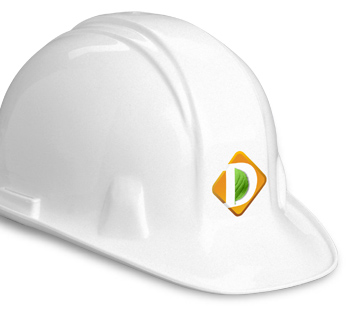 Safety is always on our mind.
Our commitment to quality is only matched by our commitment to health and safety. Our goal is to always work safely and maintain a safe work area – for our employees and anyone that may be near the work area. You can be confident that every DenBok employee on your property is fully trained in safe work procedures and the proper use of safety equipment.
We have happy clients.
"Jay and Phil transformed our backyard gardens from unsightly and overgrown to beautifully planned and designed gardens – Picture perfect! Always professional, the crew work extremely hard. We are very pleased."
"I just wanted to express our delight in the completion of the flagstone walkway entrance to our home as well as the cobblestone design on our driveway. The end result is exactly as we envisioned it.

It was an absolute pleasure working with Greg. His talent for his design and detail has certainly enhanced the work done to our home. Working with the whole crew at DenBok Landscaping was a pleasant experience that will not be forgotten!

We have had ongoing compliments regarding the completed work, and have been more than confident to recommend your company to anyone who asks. Thank you so much for making this an enjoyable experience."
"We wanted to let you know how pleased and happy we are with our new front porch and stairs. It turned out even nicer than we could have imagined. We understand that our project was complicated, and we know we went back and forth with different ideas, but it was all worthwhile in the end. We really appreciated all the time and effort you took planning and coordinating our project. Thank you again."
"Please accept our thanks for the creative landscape design, your consideration of our ideas and all your suggestions as well as the professional installation of our landscape project. We enjoyed working with all members of your landscape team in helping us create a beautiful outdoor space. We are certain to enjoy our gardens and patio for years to come! Once again thank you to everyone for all your hard work and completing our landscape dreams."